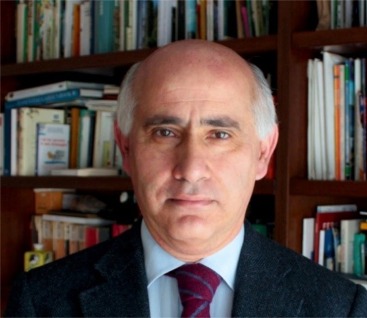 Vito Albino
Vito Albino is professor of Innovation and Project Management at the Politecnico di Bari in Italy. At the same university, he chaired the Dipartimento di Ingegneria Meccanica e Gestionale and served as vice-rector for research and technology transfer. He has been the President of the Board of the Italian Association of Business Engineering (AiIG) and President of the Apulian Technology District for Mechatronics (MEDIS). He is now President of the Agency for Technology and Innovation (ARTI) of the Apulian Region (Italy). His research fields are related to innovation processes in production chains and industrial clusters with particular interest to environmental aspects and, more recently, to new space economy.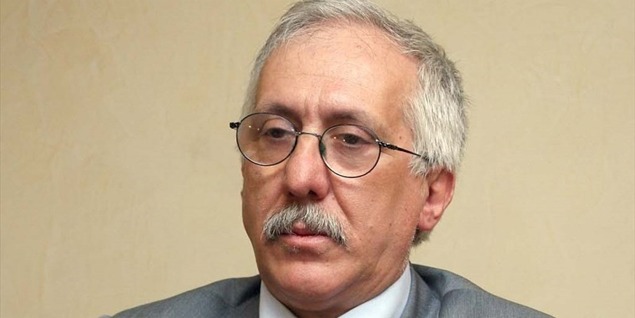 Giorgio Assennato
Occupational physician, Master of Public Health (1978) and Doctor of Science (1983) at Johns Hopkins University di Baltimore. Full professor of Occupational Medicine at Università di Bari until 2011; Director of Arpa Puglia in the period 2006-2016. President of AssoArpa in the period 2011-2014. Now member of the National Committe SEA - EIA – IPPC PERMIT (Ministry of Ecological Transition). Prof. Assenato wrote more than 100 papers published on Pubmed (National Library of Medicine).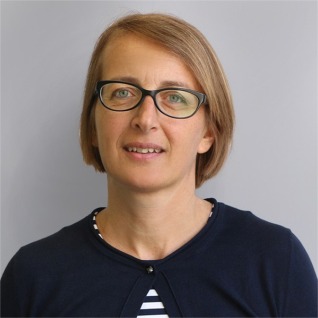 Raffaella Cagliano
Raffaella Cagliano is Full Professor of People Management & Organization at the School of Management of Politecnico di Milano. She holds a Master of Science and a PhD in Management, Economics and Industrial Engineering from Politecnico di Milano, Italy. She is Deputy Director of the Department of Management, Economics and Industrial Engineering and Deputy Director for Faculty Management of the School of Management. She also serves in the faculty council of the PhD programme in Management, Economics and Industrial Engineering. She is co-Director of the Food Sustainability Observatory and of the Industry 4.0 Transition Observatory of the School of Management of Politecnico di Milano. She has been sitting in the European Operations Management Association (EurOMA) Board between 2004 and 2016 and she has been President of EurOMA between 2010 and 2013. Raffaella Cagliano developed an intense research activity over the years around the following research themes: Manufacturing strategies and organization; Enterprise networks; Purchasing and supply management; Organization of Professional Services, Organization and Innovation for Sustainability; Organizational models for Industry 4.0. Raffaella Cagliano is the author of several books and over 50 articles published in international journals. Several of her articles have been acclaimed for their excellence.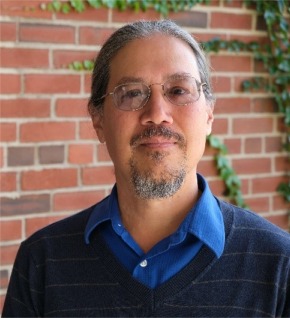 Kevin Crowston
Kevin Crowston is a Distinguished Professor of Information Science in the School of Information Studies at Syracuse University. He received his Ph.D. (1991) in Information Technologies from the Sloan School of Management, Massachusetts Institute of Technology (MIT). His research examines new ways of organizing made possible by the extensive use of information and communications technology. Specific research topics include the development practices of Free/Libre Open Source Software teams and work practices and technology support for citizen science research projects, both with NSF support. His most recent project is a research coordination network on Work in the Age of Intelligent Machines.
He is currently Editor-in-Chief for the journals ACM Transaction on Social Computing and Information, Technology & People.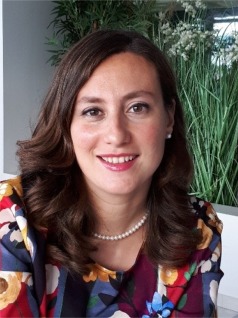 Rosa Maria Dangelico
Rosa Maria Dangelico is Associate Professor of Management Engineering at the Department of Computer, Control, and Management Engineering of Sapienza University of Rome, where she teaches Marketing and Innovation Management and Business Management and coordinates the "Sustainability and Circular Economy" research group. In 2019 she got the National Scientific Qualification as Full Professor. She is in the lists of 100.000 top scientists developed by Ioannidis et al. (2019 - Single Year 2017) and by Baas et al. (2020 – Single Year 2019) based on standardized citation metrics. Her research mainly focuses on corporate sustainability, green innovation, and green consumer behaviour. She is author of several papers published in international journals, including Journal of Business Ethics, Business Strategy and the Environment, and Journal of Product Innovation Management.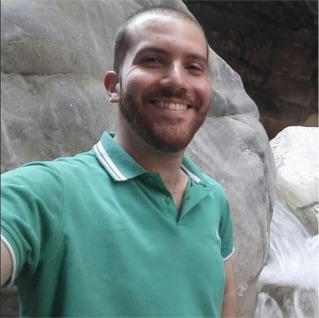 Luca Fraccascia
Luca Fraccascia is Assistant Professor at the Sapienza University of Rome, where he teaches Environmental Economics and Management and at University of Twente, where he teaches Circular Sustainable Business Development and Bioresource Supply Chain Management. In 2019 he got the Italian Scientific Qualification as Associate Professor. Luca is author of more than 30 papers published by scientific international journals and conference proceedings. His research focuses on circular economy, industrial symbiosis, sustainable business models, and green consumer behavior. He is recognized in the top-ten leading authors for industrial symbiosis research at the world level (according to the recent work by Mallawaarachchi et al., 2020).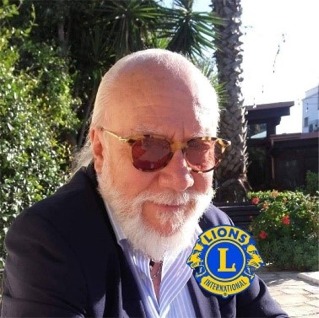 Antonio Galati
An Industrial Engineering Consultant, holding a Master Degree in Mechanical Engineering and a Registered Professional Engineer in Italy and in Europe (EURING – FEANI), Antonio carries a wealth of almost 50 years of worldwide international experience and a success history as a Professional Manager in Engineering, Construction, Project Management, Operations in the Heavy Industry and in the Oil & Gas, Petrochemical, Steel Making, Power Generation & Seawater Desalination sectors. He has worked out a brilliant career through leading Italian and multinational companies to high rank managerial positions, and has developed an extensive knowledge of the relevant industrial processes and their impact on the environment. He is currently consulting to private and public organizations either and is working for Apulian Regional Agency for Sustainable Development (ASSET) on strategic projects framed within the NGEU.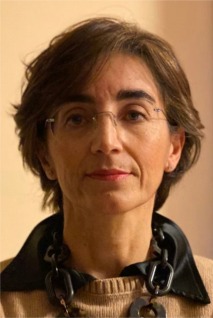 Lidia Greco
Lidia GRECO is Associate Professor of Economic and Labour Sociology at the University of Bari. Her research interest revolves around territorial (regional/urban) and industrial change also in a global perspective. Through this lens she has developed some research themes: firms, people, places; labour markets and policies; institutions and governance. She has published on a number of Italian and international peer-reviewed journals. She had some working experiences in England and Ireland and spent some visiting periods in the UK and USA. Lidia Greco served in the Scientific Board of the Italian Association of Economic Sociology (2017-2020). She holds a PhD in Economic Geography from Durham University, UK.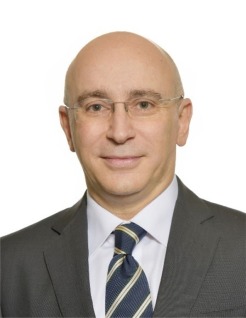 Stefano Maggiolino
Mechanical Engineer graduated from the Politecnico of Bari in Italy, Master in Administration at EGADE, the graduate business school of Tecnológico de Monterrey, and MBA at University of North Carolina Charlotte with specialization in Global Business and Strategy. In 1996 entered the Techint Group in the program of Junior Professionals at Tenaris Tamsa in Veracruz, Mexico. In 1998 returned to Italy at Techint SpA, now Tenova, as a Project Manager in different worldwide steelmaking projects. In 2005 returned back to Mexico in Monterrey as Project Director and COO at Tenova HYL, leading projects of direct reduction plants. Since July 2015 President and CEO at Tenova HYL.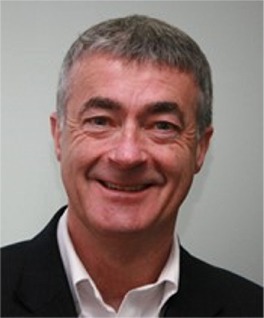 Peter Mckiernan
Professor of Management at the University of Strathclyde, Scotland; Distinguished Professor of Management at Vesalius College, Vrje Universiteit Brussels; Adjunct Professor of Management at Notre Dame University in Australia and APS Bank Chair of Strategy at the University of Malta. He is a past Chairman and President of the British Academy of Management (BAM) and a past Vice President and President of the European Academy of Management (EURAM). He holds a Companionship from the Chartered Association of Business Schools and Fellowships from the Academies of both BAM and EURAM, Academy of Social Sciences, Governance Institute of Australia, Chartered Governance, Chartered Institute of Management and the Royal Society for the Arts. He is a recipient of the Central and Eastern European Academy of Management (CEEMAN) Institutional Champion of the Year Award and a Life-Time Achievement Award from BAM. He has published widely with 10 books and many articles in mainstream international journals. He is a co-founder of EURAM, the European Management Review and the community of Responsible Research in Business and Management. Presently, he is the Past Dean of the BAM Fellows College and the Foundational Dean of the EURAM Fellows College.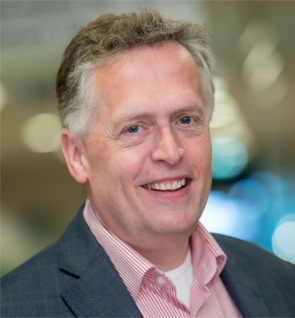 Wilfred Mijnhardt
Passionate for universities, business schools, responsible research, excellence and impact. He has vast experience in institutional advancement and is a pioneer in academic policy development and building support infrastructures to strengthen the quality, productivity, viability, social and academic impact of research and the academic career-paths of researchers. In his current role at Rotterdam School of Management, Erasmus University NL, his energy focusses on the strategic transition of RSM and EUR towards impact driven institutions. Internationally he is an active member in networks like RRBM, AACSB, EFMD and PRME. Mr. Mijnhardt holds a bachelor degree in Economics, a master's degree in Public Administration (both from Erasmus University) a postgraduate diploma in Management of Change.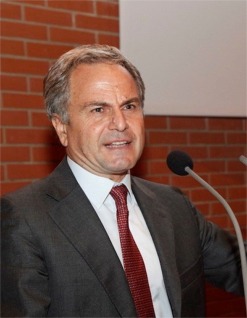 Piero Salatino
Piero Salatino, MSc Chem Eng, PhD, is Professor of Chemical Engineering at Università degli Studi di Napoli Federico II. Chairman of MedITech, Italian Competence Center on Industry 4.0 enabling technologies. Selected past appointments: Dean of the School of Polytechnic and Basic Sciences (2013-2020) and of the Faculty of Engineering (2010-2013) at Università degli Studi di Napoli Federico II; Director of the Combustion Research Institute, National Research Council (2008-2010). Piero Salatino is an internationally recognized researcher and scholar in the fields of chemical reactor engineering, powder technology, thermochemical processing of solid fuels, bioprocess engineering, with a scholarly record of more than 300 scientific articles in international archival journals.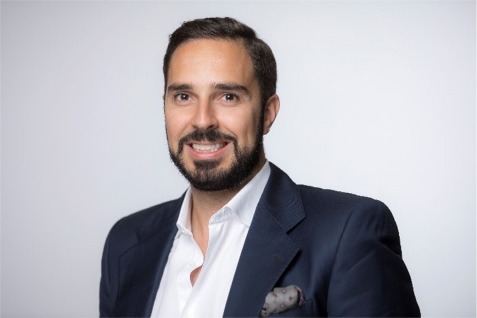 Paolo Taticchi
Professor (Education) in Strategy & Sustainability and Deputy Director MBA and Global Engagement at UCL School of Management. He teaches modules on sustainability and competitive advantage, strategy, consulting and the future of cities. Before UCL, Paolo spent six years at Imperial College London where he served as Academic Director of the school's top-ranked MSc Management, Weekend MBA and Global Online MBA, and where he led Global Student Experience. Today Paolo is Honorary Professor at Imperial. Paolo's research on performance measurement and management, business networks, and corporate sustainability is internationally recognised. Outside of the academy, Paolo has significant consultancy experience in the fields of strategy, operations, and sustainability. Paolo is also active in the entrepreneurial space, co-founding three firms in the fields of engineering and consultancy and serving as an advisor to tech start-ups in the UK, and a social venture in India.
Mario Turco
Senator of the Italian Republic, former Undersecretary to the Presidency of the Council of Ministers, with responsibility for Economic Planning and Investments of the Conte II Government, XVIII Legislature. He is Adjunct Professor of Business Economics belonging to the Department of Economics of the University of Salento, where he is a permanent researcher and holder of various teaching and research positions. He is the author of numerous national and international publications on the measurement of value, the dynamics of intellectual assets, the history of accounting and public administrations. He is also a member of various commissions and study groups at the Society of Accounting and Business Administration Professors (S.I.D.R.E.A.) and the National Council of Chartered Accountants. He is registered in the Register of Chartered Accountants and in the Register of Statutory Auditors.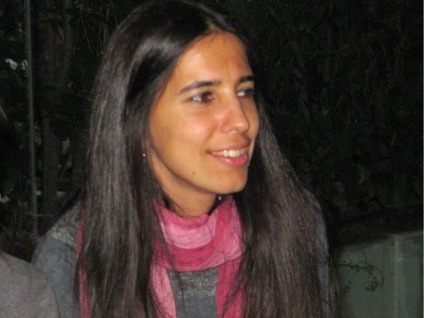 Claudia Vitone
Claudia is Associate Professor of Geotechnical engineering at Politecnico di Bari (Italy). Her research deals with the effect of complexities on the behaviour of soils, the understanding of the chemo-hydro-mechanical processes governing the behaviour of polluted sediments and the effect of both in situ and ex situ treatments for their reuse, on their physical and hydro-mechanical properties. She is also working on the reuse and recycle of geomaterials by means of innovative and sustainable solutions. Claudia obtained the PhD in Geotechnical Engineering at Politecnico di Bari (Italy) in 2005. She was post-doctoral fellow at Politecnico di Bari, Research Fellow at Laboratoire 3SR - Université Joseph Fourier (Grenoble, France) and visiting Researcher at the University of Strathclyde (Glasgow, UK) and ETH-Zurich (Switzerland). She got the Habilitation in France as Maitre the Conférence in 2011 and became Associate Professor in Geotechnics at Politecnico di Bari in 2016. In 2018 she became Vice Director of the European Association ALERT-Geomaterials. She is author of about 80 scientific papers and has delivered more than 20 Invited lectures and talks worldwide, including at International Doctoral schools.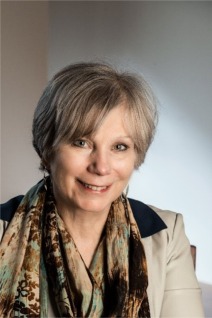 Sandra Waddock
Galligan Chair of Strategy, Carroll School Scholar of Corporate Responsibility, and Professor of Management at Boston College's Carroll School of Management. She has published 15 books and more than 170 papers and chapters in a wide variety of journals and books. Waddock received a PRME Pioneer Award in 2017, the 2016 Lifetime Achievement Award from Humboldt University for contributions in corporation sustainability and responsibility, the 2015 award for Leadership in Humanistic Management, and the 2014 Lifetime Achievement Award in Collaboration Research (CSSI Symposium and Partnership Resource Center, Erasmus U.), among others. Her latest books are Transforming towards Life-Centered Economics (2020) and Management and the Sustainability Paradox (David Wasieleski, Sandra Waddock, and Paul Shrivastava, 2020). Current research interests are intellectual shamanism, transformational systems change, memes and narratives in system transformation, stewardship of the future, corporate sustainability and responsibility, the problem of growth, and wisdom.